Harry Kane's Spurs future unclear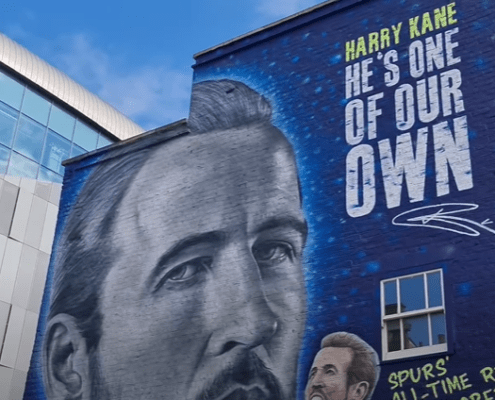 Kane set for talks with Daniel Levy with speculation intensifying on his future at Tottenham
Harry Kane has been at Tottenham Hotspur for his entire professional career. He joined the Lilywhites in 2004 aged 9, going on to sign a professional contract with the club in 2009. He scored his first senior goal for the club in a 4-0 Europa League win against Shamrock Rovers on 15th December 2011.
The forward has not looked back. Kane has since gone on to break the Jimmy Greaves' record of 266 goals after he found the net for Spurs for the 267th time in a 1-0 Premier League against Premier League Champions Manchester City in February 2023.
This was not the only record that Kane would break. He became England's all-time leading goal scorer a month later, surpassing Wayne Rooney's previous record of 53 in a 2-1 EURO Qualifiers win against Italy.
At the time of writing Kane, currently has 278 goals for Tottenham. His most recent goal was a stunning long range effort in a defeat against Brentford at the Tottenham Hotspur Stadium on Saturday.
His goal also saw him become the first player ever to score in 25 different games in the Premier League.
With just one match remaining in the 2022/23 Premier League campaign, Kane has 28 goals – only Manchester City's Erling Haaland has more with 36. A tally of 28 would have been enough to earn the golden boot for Kane last season.
Unfortunately, despite Kane's extraordinary goal scoring feats this season, it has been a very disappointing campaign. The club currently sits in 8th place in the Premier League with 57 points – but there is still a chance that European Football can be secured for next season, but this is not in Spurs' hands. With Brighton having already secured European Football, Tottenham will have to beat Leeds United on the final day and hope that Aston Villa either draw or lose their match against the Seagulls.
As a result of the club's misfortunes this season, there has been intense speculation over Harry Kane's future at Tottenham. The forward has been linked with Manchester United and German Giants Bayern Munich in recent times.
Looking to the future, and with only one year left on his current contract at Spurs, Kane has stated that he is set for talks with Club Chairman Daniel Levy. He said (via the Evening Standard):
"I think there's a conversation to be had anyway in terms of some of the values of the club. It will be a conversation, we've had many conversations before like that on how we can improve, and that will be the case again."
Kane's achievements at the club have been immortalised in a mural outside of the stadium, which is something that has delighted the England international.
He said (via the Evening Standard): "I'm extremely grateful to the guys for doing (the mural), it's nice to have those memories. I was there with my family and kids and it was nice for them to see that as well."
It will be a huge blow to Tottenham if Kane was to depart the club, and all associated with the Lilywhites will be hopeful that he will go on to remain at the club. However, speculation will of course continue and the eyes of the football world will be on Kane and what his future holds.
The Premier League fixtures for the 2023/24 season are set to be released on Thursday 15th June – check back here for when the fixtures are released!
---
Be sure to follow us on Facebook and Twitter to keep up to date with the latest ticket information and sign up for our regular Spurs Newsletter for all things Tottenham Hotspur!
Sign Up For Priority Ticket Alerts
Sign up here for our e-mail and SMS service to ensure that you never miss out on Tottenham Hotspur FC tickets again with our priority ticket alert service. By signing up, you'll recieve priority ticket news and availability alongside Tottenham Hotspur news and views. You'll also be first to know about competitions we are running too.