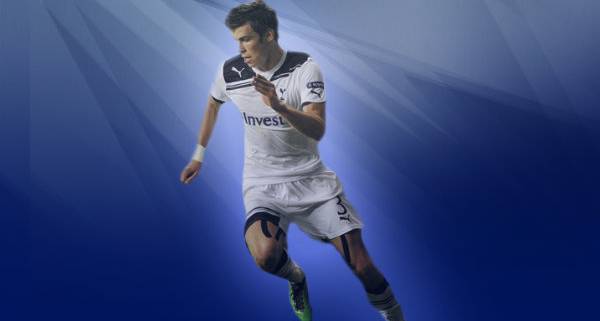 It's undoubtedly an exciting time in the world of football right now. The 2020/21 football season is fast approaching, with a new selection of Spurs Premier League fixtures to look forward to. Additionally, we are well into the summer transfer window, where some interesting Spurs transfer rumours have been circulating!
It's been reported for some time now that Spurs legend, Gareth Bale, could potentially transfer back to the Spurs Squad, following a difficult journey with his current club, Real Madrid.
Take a look as we uncover all there is to know on the potential Gareth Bale transfer, as well as delve into his prosperous football career so far.
Spurs Gareth Bale Transfer: What's The Story?
It has been reported that Jose Mourinho is eager to settle a deal to transfer Gareth Bale back to Spurs. Being Mourinho's first summer as Tottenham manager, he is said to be set on building a strong squad as they head into the 2020/21 season. Whilst some solid transfer deals have already been made, a Gareth Bale transfer could be the icing on the Spurs cake.
Bale is said to be unhappy with his current position at Real Madrid, making limited appearances last season and Mourinho is allegedly keen to help re-ignite the 31-year-old's football journey.
Gareth Bale transfer rumours have been further fuelled recently by news that Real Madrid is on the verge of 'kicking Bale out', following a knee injury whilst playing for Wales.
The Welshman is reportedly keen on returning to North London as this could potentially be a dream transfer for the football legend.
When Did Gareth Bale First Join Spurs?
Gareth Bale first joined Spurs in 2007, signing a four-year contract for an initial £5 million. His Spurs journey initially got off to a disappointing start when he suffered ligament damage and became side-lined.
He experienced his first Premier League win in 2009 as Spurs secured a 5-0 victory against Burnley, and we continued to see him move from strength to strength. During April 2010, he received the accolade of player of the month, following his multiple winning goals for the team.
Gareth Bale's good form continued, and he secured his first hat-trick in 2010 as Spurs faced Inter Milan in the Champions League.
His first hat-trick in the Premier League came during the 2012/13 season as Spurs took on Aston Villa. He continued to be a top scorer during this period, and it proved to be an excellent season for him.
In 2013, Gareth Bale won multiple awards; he bagged both the PFA Players' Player of The Year and Young Player of the Year award as well as FWA Footballer of The Year.
When did Gareth Bale join Real Madrid?
Following a fantastic season with Tottenham, 2013 saw Gareth Bale transfer to Real Madrid for a substantial fee. The figure was reportedly in the region of £77 million – £85 million.
Similar to the beginning of his Spurs career, Bale suffered multiple injuries as he began his Real Madrid journey. That being said, he managed to score a total of 22 goals during his first season with the team.
Bale continued his success and racked up the goals during the 2015/16 season but then went on to damage his ankle tendons during the 2016/17, which saw him side-lined once again.
He was able to recover and resumed playing in the 2017/18 season and went on to score his 100th goal for Real Madrid in 2019.
Despite his significant contribution and success at Real Madrid, it appeared that Gareth Bale was unhappy remaining at the club. There was reportedly some turbulence with manager, Zinedine Zidane, and he came close to leaving in 2019, following only a small number of appearances during the 2019/20 season.
Reactions to Gareth Bale Transfer Rumours
The news of the potential Gareth Bale transfer to Spurs has naturally sparked excitement amongst Spurs fans. However, many fans are concerned that Spurs will not be able to meet the high wages that a player like Gareth Bale would require.
Former Real Madrid president, Ramon Calderon, has stated that Gareth Bale should transfer to Spurs, as well as Tottenham icon, Jurgen Klinsmann, "The most important thing for every player is to be on the field and to play. When this doesn't work out, sooner or later you have to come to a conclusion and consider a move."
Naturally, we are all eager to see how this transfer plays out, given the gravitas of a player like Gareth Bale. Watch this space and keep an eye on our social media as we will update you as soon further transfer news is released.
Whatever happens, the 2020/21 season will undoubtedly be an exciting one for Spurs. Please take a look at our Spurs tickets page for details on fixtures for the new season.
https://eventmasters.tottenhamhotspurtravelclub.tickets/wp-content/uploads/2020/08/gareth2.jpg
400
600
Simon
https://eventmasters.tottenhamhotspurtravelclub.tickets/wp-content/uploads/2019/10/TH-Official-Club-Reseller_Landscape-POS_CMYK-1-1030x559.jpg
Simon
2020-08-21 15:58:26
2020-09-18 17:18:03
Will Gareth Bale Transfer to Spurs?