NFL at the New Tottenham Hotspur Stadium
The new Tottenham Hotspur Stadium was purpose-built to host a range of sports, including the illustrious NFL. Unlike any other stadium in the UK, Tottenham Hotspur Stadium houses a retractable NFL pitch that can be pieced together to host American football matches.
Tottenham Hotspur currently has a ten-year agreement with the NFL that will see a minimum of two NFL games being hosted at Tottenham Hotspur Stadium each year.
With facilities designed specifically for the sport, the new stadium gives fans the most authentic and immersive NFL experience possible.
The first-ever NFL London game hosted by Tottenham Hotspur saw the Oakland Raiders lock horns with the Chicago Bears in October 2019. It was a closely contested match, which resulted in a 24-21 win for the Oakland Raiders.
A week later, fans got to witness the Carolina Panthers secure a 37-26 win over the Tampa Bay Buccaneers.
The 2021 NFL London saw the Jacksonville Jaguars defeat the Miami Dolphins 23-20 in a fantastic finish at Tottenham Hotspur Stadium. A crowd of 60,784 witnessed arguably one of the best NFL International series games to date, with Jacksonville's Trevor Lawrence celebrating his first NFL win after being named one of the best quarterbacks of his generation.
Tottenham Hotspur Stadium also hosted the Atlanta Falcons v New York Jets game. The Atlanta Falcons held a 27-20 victory over the NY Jets in front of a 60,589 capacity crowd.
The NFL London series made a highly-anticipated return in 2021 and is set to commence again in 2022. The participating teams are yet to be announced; however, you can expect Tottenham Hotspur Stadium to host two more exciting NFL London fixtures this year!
Eventmasters offers a range of hospitality packages for both NFL London fixtures at the new Tottenham Hotspur Stadium.
Premium Seat Hospitality Package
Match Seat in East Premium Level 2 in line with the End Zone or central Zone
Inclusive pre-match food
Complimentary half-time drink
Additional food available to purchase across Premium Levels at half-time and full time
Loge on Four Hospitality Package
Enjoy private dining and premium views of the action from VIP seats accessed directly from your restaurant. The Loge Suites are ideal for entertaining.
Rezone seats offering prime views of the action
Complete three course set menu
Snacks at half-time and full-time
Inclusive beer, wine and soft drinks offering, with champagne on arrival
Premium Restaurant Hospitality Package
Enjoy dining in one of our private Premium restaurants, with incredible halfway line seating.
Your package includes:
Seats either side of the 50 yard line, mid tier
Prosecco upon arrival
Three course set menu
Snacks at half-time and full-time
Inclusive beer, wine and soft drinks offering, with prosecco on arrival
The H Club Hospitality Package
The H Club offers guests a five-star dining experience and a unique behind-the-scenes experience of the broadcast booth when visiting Tottenham Hotspur Stadium.
Your package includes:
Prime seating at the 50-yard line
Delectable three-course menu
Champagne upon arrival
Snacks at half-time and full-time
Inclusive beer, wine, spirits, and soft drinks offering
Suites Hospitality Package
Indulge in world-class dining, stunning pitch views, and a delectable three-course menu from the luxury of your own private suite.
Your package includes:
Mid-tier seats in a prime location
Delectable three-course set menu
Snacks at half-time and full-time
Inclusive beer, wine and soft drinks offering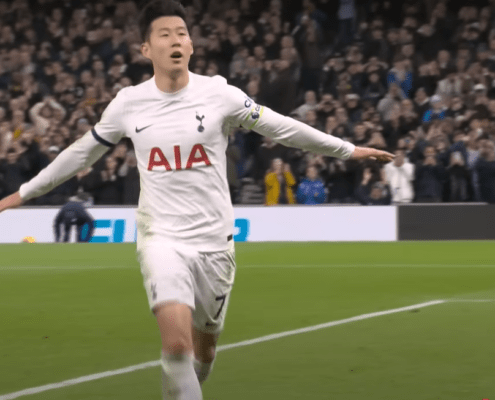 https://eventmasters.tottenhamhotspurtravelclub.tickets/wp-content/uploads/2023/12/Son-Heung-Min-scores-against-newcastle-December-2023.png
653
1130
Adam Holt
https://eventmasters.tottenhamhotspurtravelclub.tickets/wp-content/uploads/2019/10/TH-Official-Club-Reseller_Landscape-POS_CMYK-1-1030x559.jpg
Adam Holt
2023-12-11 12:04:09
2023-12-11 12:07:30
Spurs 4 - 1 Newcastle United Match Review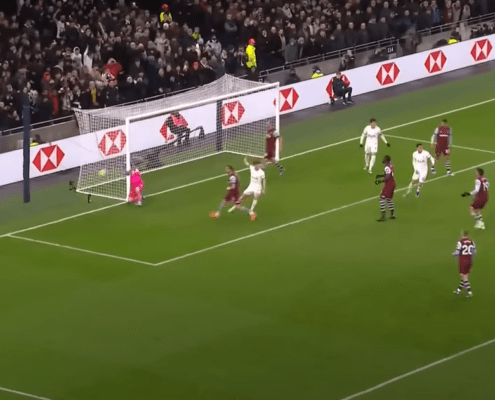 https://eventmasters.tottenhamhotspurtravelclub.tickets/wp-content/uploads/2023/12/Spurs-goal-v-West-Ham-Dec-2023.png
630
1337
Adam Holt
https://eventmasters.tottenhamhotspurtravelclub.tickets/wp-content/uploads/2019/10/TH-Official-Club-Reseller_Landscape-POS_CMYK-1-1030x559.jpg
Adam Holt
2023-12-08 12:57:51
2023-12-08 13:01:55
Spurs v Newcastle United Match Preview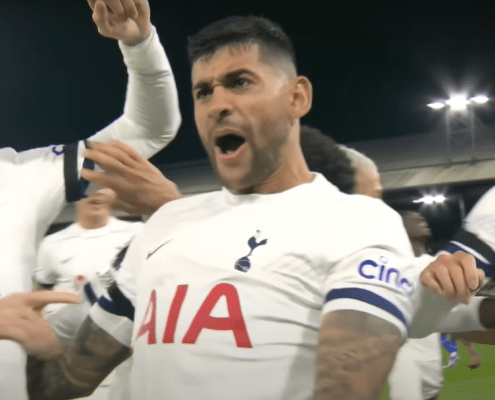 https://eventmasters.tottenhamhotspurtravelclub.tickets/wp-content/uploads/2023/12/Cristian-Romero.png
594
1030
Adam Holt
https://eventmasters.tottenhamhotspurtravelclub.tickets/wp-content/uploads/2019/10/TH-Official-Club-Reseller_Landscape-POS_CMYK-1-1030x559.jpg
Adam Holt
2023-12-07 15:23:50
2023-12-07 15:24:45
Spurs v West Ham Match Preview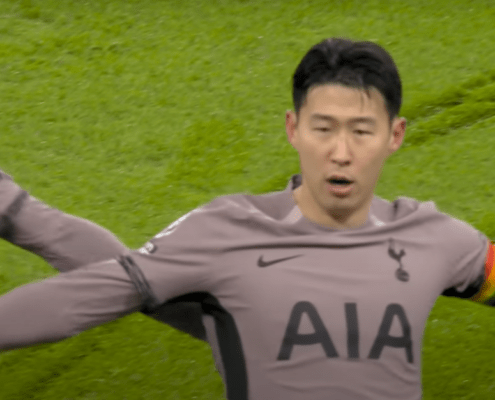 https://eventmasters.tottenhamhotspurtravelclub.tickets/wp-content/uploads/2023/12/Son-Heung-Min-goal-v-City.png
626
1239
Adam Holt
https://eventmasters.tottenhamhotspurtravelclub.tickets/wp-content/uploads/2019/10/TH-Official-Club-Reseller_Landscape-POS_CMYK-1-1030x559.jpg
Adam Holt
2023-12-04 17:08:17
2023-12-04 17:08:41
Manchester City 3 – 3 Spurs Match Review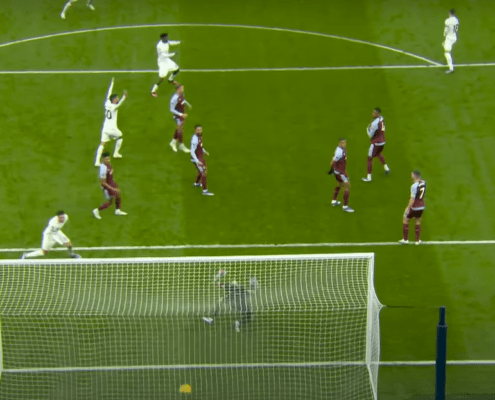 https://eventmasters.tottenhamhotspurtravelclub.tickets/wp-content/uploads/2023/12/Giovani-Lo-Celso-goal-v-Villa.png
623
1147
Adam Holt
https://eventmasters.tottenhamhotspurtravelclub.tickets/wp-content/uploads/2019/10/TH-Official-Club-Reseller_Landscape-POS_CMYK-1-1030x559.jpg
Adam Holt
2023-12-01 11:42:05
2023-12-01 17:27:49
Manchester City v Spurs Match Preview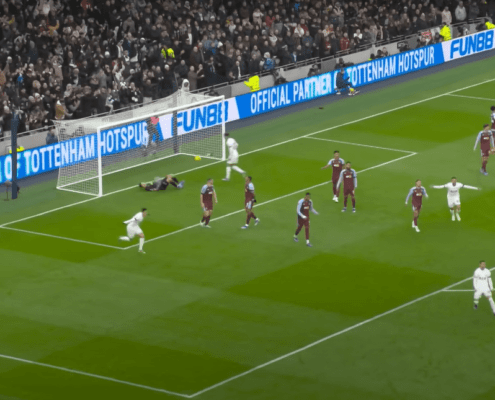 https://eventmasters.tottenhamhotspurtravelclub.tickets/wp-content/uploads/2023/11/spurs-v-villa.png
645
1293
Adam Holt
https://eventmasters.tottenhamhotspurtravelclub.tickets/wp-content/uploads/2019/10/TH-Official-Club-Reseller_Landscape-POS_CMYK-1-1030x559.jpg
Adam Holt
2023-11-27 11:55:45
2023-11-27 11:57:23
Spurs 1 – 2 Aston Villa Match Review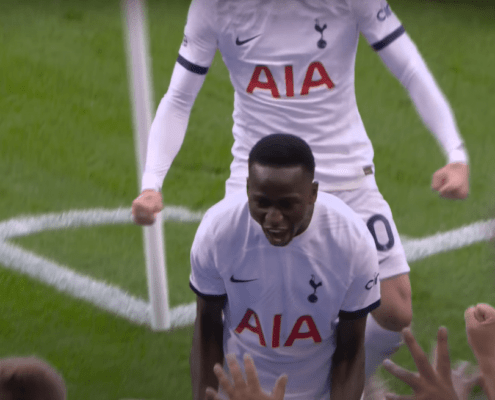 https://eventmasters.tottenhamhotspurtravelclub.tickets/wp-content/uploads/2023/11/Pape-Matar-Sarr-v-Manchester-United.png
655
1062
Adam Holt
https://eventmasters.tottenhamhotspurtravelclub.tickets/wp-content/uploads/2019/10/TH-Official-Club-Reseller_Landscape-POS_CMYK-1-1030x559.jpg
Adam Holt
2023-11-24 11:55:42
2023-11-24 11:56:26
Spurs vs. Aston Villa Match Preview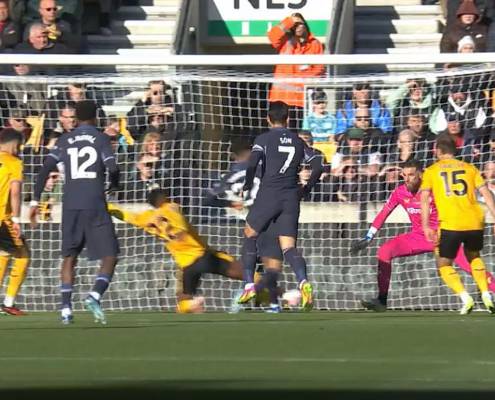 https://eventmasters.tottenhamhotspurtravelclub.tickets/wp-content/uploads/2023/11/Spurs-v-Wolves.jpg
547
801
Adam Holt
https://eventmasters.tottenhamhotspurtravelclub.tickets/wp-content/uploads/2019/10/TH-Official-Club-Reseller_Landscape-POS_CMYK-1-1030x559.jpg
Adam Holt
2023-11-13 14:38:54
2023-11-13 15:25:23
Wolves 2 – 1 Spurs Match Review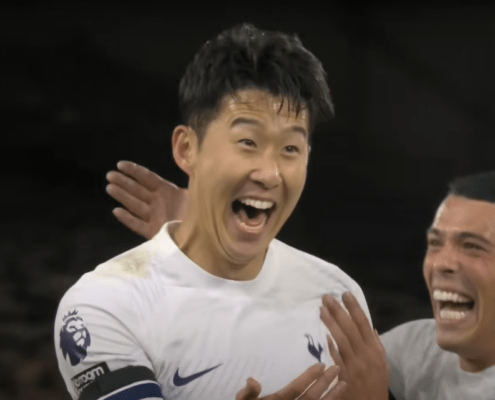 https://eventmasters.tottenhamhotspurtravelclub.tickets/wp-content/uploads/2023/11/Son-goal-v-Palace.png
641
1281
Adam Holt
https://eventmasters.tottenhamhotspurtravelclub.tickets/wp-content/uploads/2019/10/TH-Official-Club-Reseller_Landscape-POS_CMYK-1-1030x559.jpg
Adam Holt
2023-11-10 11:45:35
2023-11-10 11:46:13
Wolves v Spurs Match Preview