Spurs meet Marseille in the Champions League following fireworks outside the team hotel.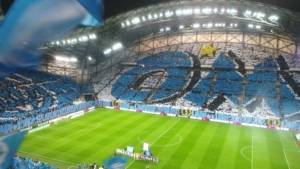 There are sure to be fireworks both on and off the pitch when Spurs travel to take on Marseille at the Stade Velodrome on Tuesday night in the UEFA Champions League.
Rival fans set off fireworks outside Spurs' team hotel
Ahead of the match, Tottenham players were woken up in the early hours of Tuesday morning by the sound of fireworks being set off by local fans outside of the team hotel.
Spurs have given safety advice for their fans ahead of the fixture, saying that fans will need to anticipate "a hostile atmosphere" and have been told, "not to wear anything that will identify them as Tottenham supporters". They also warned against supporters gathering in large groups.
Marseille v Spurs – Match Preview
This will be a crucial match for both teams on Tuesday night, with neither team securing their place in the knockout rounds.
The Lilywhites are currently top of the group, and a win in France will secure their qualification for the next round as group winners.
Spurs came out as 3-2 winners against German team Eintracht Frankfurt in their latest Champions League win thanks to two goals from Heung-Min Son (20', 36') and Harry Kane (28').
Son is the top goal scorer in the competition this year for the Lilywhites, finding the back of the net on two occasions. Croatian international Ivan Perisic has also been impressive in this season's competition, with two assists.
Tottenham have been prolific as a team this season, with six goals in the group stage so far, and they will be looking to add to this total.
Marseille have also had a good Champions League campaign so far. Their top goal scorer is ex-Arsenal midfielder Matteo Guendouzi, who has scored 2 of the French club's seven goals.
This will be the maiden encounter between these two teams, and you will not want to miss this historic occasion with a lot on the line.
Upcoming Next Home Game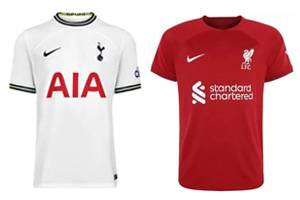 Tottenham fans can enjoy the upcoming top-of-the-table clash in style by purchasing one of our Spurs vs Liverpool Hospitality Packages, which are now on sale.
You can purchase our hospitality packages online or by calling our Tottenham Hospitality team, who will give you the information you need in terms of facilities. They will be able to secure packages for you.
---
Our Spurs tickets and hospitality packages are available for all upcoming Spurs home matches at the new Tottenham Hotspur Stadium this 2022/23 Premier League season. To purchase, click on the relevant link below.
Also, be sure to follow us on Facebook and Twitter to keep up to date with the latest ticket information and sign up for our regular Spurs Newsletter for all things Tottenham Hotspur!