Inside Spurs New Stadium – Food & Drink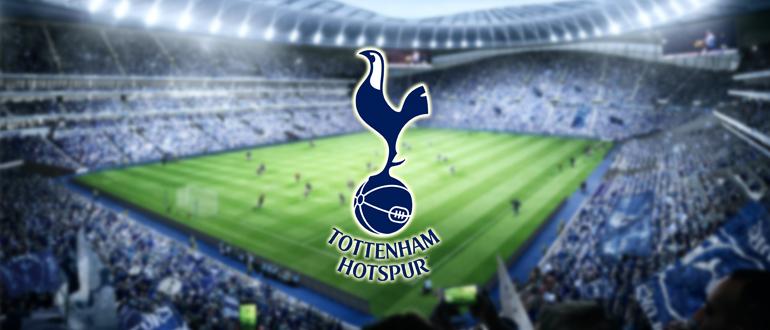 The new Tottenham Hotspur Stadium boasts a range of world-beating facilities, and the food and drink options at the ground are no exception. With ideas developed using feedback from fans and a focus on embracing the local culture and vibe, some real crowd-pleasers are on display. Spurs fans can visit Europe's longest bar or the on-site microbrewery and sample a huge variety of cuisines, from traditional offerings to exciting street food tastes worldwide.
Dining
Touchline Grills and Tap Inns are located throughout the stadium and will serve plenty of traditional fan favourites and other tasty food options inspired by London's street food market scene.
Situated in the South Stand, 'The Market Place' is a food paradise for Spurs fans, with dining options including:
N17 Grill – Gourmet burgers | Linesman – Traditional fish and chips | Chicken House – Rotisserie and Southern fried chicken | Naan & Noodle – Asian street food | Smashed Olive – Pizzas and salads
Premium Dining
Look forward to the many stunning fine-dining options at the new stadium to delight foodie Spurs fans. Premium restaurants at the new ground are located in the exclusive lounge area and are an excellent pre-match treat or a way to wind down with your guests after the match action draws to a close at Tottenham Hotspur Stadium.
Espuela
With its name taken from the Spanish word for 'Spur', Espuela brings a taste of the Mediterranean to North London, offering the best quality cuts of meat and seafood in a smart-casual dining setting.
Espuela is also home to fan favourites food offering such as the "Chicken in a Box" and "Beavertown Beer Battered Cod & Chips".
Hakusha
Specialising in Pan-Asian cuisine, Hakusha influences Cantonese, Japanese and Thai cuisine, combining exotic tastes and a vibrant atmosphere for an unforgettable matchday meal.
The exotic menu features some of London's favourite Asian dishes, with guests enjoying a fixed price three-course meal or a la carte menu at Tottenham Hotspur Stadium.
Terracotta
Terracotta is named after the Cole Potteries in Tottenham, celebrating the local area and culture. Its innovative menu of small plates and sharing boards is updated regularly to offer fans a new and exciting dining experience every week.
Chef's Table
A highly personalised dining experience, the Chef's Table allows you and your guests to customise your experience at the counter. Its brilliant combination of live theatre and traditional food makes for a matchday meal like no other!
While exploring the extensive food options, guests can also enjoy access to premium bars and lounges in the East quarter of Tottenham Hotspur Stadium.
Drink
Spurs' official beer partner, Heineken, will take centre stage at the new ground. Fans can enjoy many favourites, including Heineken®, Amstel, Strongbow and Old Mout Cider craft beer from Beavertown throughout Tottenham Hotspur Stadium. Draught beer on matchday will be poured using an innovative, bottom-up 'fast pour' system for improved hygiene.
The Goal Line Bar (South Stand, Level 1) At the rear of The Market Place in the South Stand, you will find the 65-metre Goal Line Bar that runs the entire length of the goal line and is the longest bar in Europe!
The Shelf (East Stand, Level 1) Taking inspiration from Spurs' old home, the bricks that make up The Shelf have been rescued from the East Stand of White Hart Lane, and the metalwork on the bar takes influence from the Archibald Leitch design at the old Shelf.
The Dispensary (West Stand, Level 5) The Dispensary takes inspiration from the old Tottenham & Edmonton Dispensary that previously commanded the High Road. The rescued frontage of this building is an impressive feature within the Spurs Shop at the Tottenham Experience.
The White Hart (East Stand, Level 5) The White Hart pays homage to the Spurs' former home, with The Lane previously owned by Charrington's Brewery.
Microbrewery and Beavertown Tottenham Taproom (South East Corner, Level 1) The Beavertown Tottenham Taproom is situated near The Market Place. It will serve a range of craft beer to Spurs fans at all domestic home fixtures. In a world-first for a football stadium, Beavertown will operate a microbrewery on site.
---
Our Spurs tickets and hospitality packages are available for all upcoming Spurs home matches at the new Tottenham Hotspur Stadium this 2023/24 Premier League season. To purchase, click on the relevant link below.
Also, be sure to follow us on Facebook and Twitter to keep up to date with the latest ticket information and sign up for our regular Spurs Newsletter for all things Tottenham Hotspur!
Upcoming Home Fixtures – 2023/24 Premier League