Who owns Tottenham?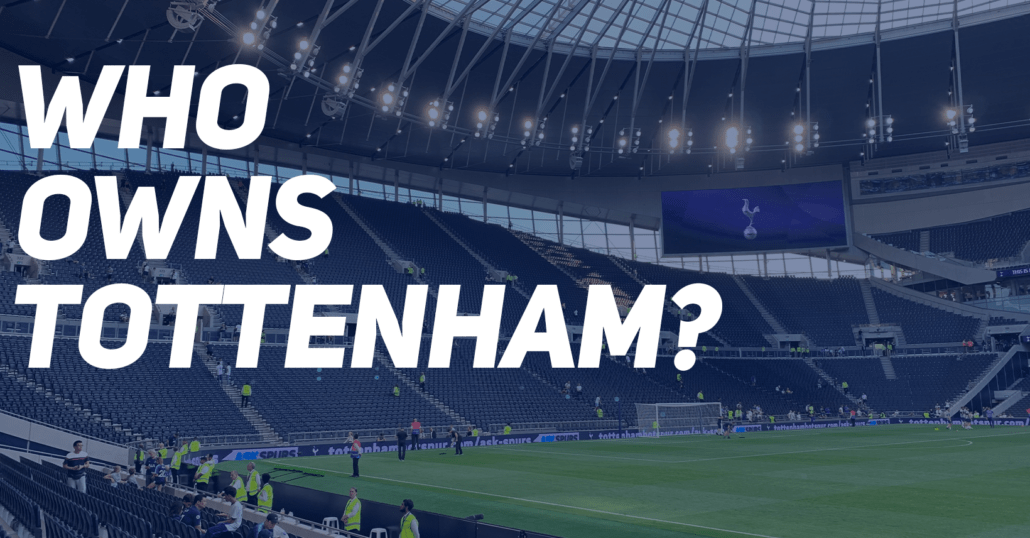 Tottenham are owned by majority shareholder ENIC International who are British Investment Company created by Joe Lewis, a British billionaire who according to the Sunday Times Rich List, has a net worth of £4.358 billion.
Tottenham owner Joe Lewis and ENIC also has shares in software company Autonomy and Warner Bros. Tottenham Hotspur was listed on the stock market up until 2012 after Tottenham owner Joe Lewis announced that the club would become privately owned at Tottenham Hotspur's AGM in 2011.
When did Joe Lewis buy Tottenham?
Joe Lewis and ENIC bought a controlling stake in Tottenham Hotspur in 2001 and Daniel Levy then became the chairman of Tottenham Hotspur FC. ENIC International purchased the major part of former owner Lord Alan Sugar's shareholding. Lord Sugar purchased the club initially with Terry Venables before buying Venables out of his shareholdings in Tottenham Hotspur. Numerous disputes between Sugar and the Tottenham board ultimately led to the sale of the club to Joe Lewis and ENIC.
The purchase of the majority of Alan Sugar's shares meant that now Tottenham owner Joe Lewis had acquired 29.9% of Tottenham Hotspur for £22 million.
Owner Joe Lewis and ENIC would from then on continue to increase their shares in Tottenham Hotspur as they purchased Alan Sugar's remaining 12% in 2007 for a fee believed to be in the region of £25 million. ENIC also purchased the 9.9% stake belonging to Easy Jet founder Stelios Haji-Ioannou.
In 2009, Tottenham announced that they had issues 30 million shares to fund the Tottenham Hotspur Stadium as Spurs looked to move away from their then iconic home White Hart Lane. ENIC purchased 27.8 million of the new shares issued by Tottenham. [Tottenham Hotspur Archives]
In 2010, ENIC reported that they now held 85% of share capital in Tottenham Hotspur.
ENIC Group, consisting of Joe Lewis and Daniel Levy have cemented Tottenham Hotspur as one the leading sporting brands across Europe and have been pivotal in the constant redevelopment of Tottenham Hotspur – from infrastructure to the complete revamp of the playing squad.
How much are Tottenham Hotspur share prices?
Accurate of January 2020, Tottenham Hotspur share prices were valued at £39.25 according to stock market website ADVFN.
Can I buy shares in Tottenham?
Unfortunately, you can't buy shares in Tottenham Hotspur as an individual as ENIC announced that Tottenham would become privately owned in 2011.
Joe Lewis and Daniel Levy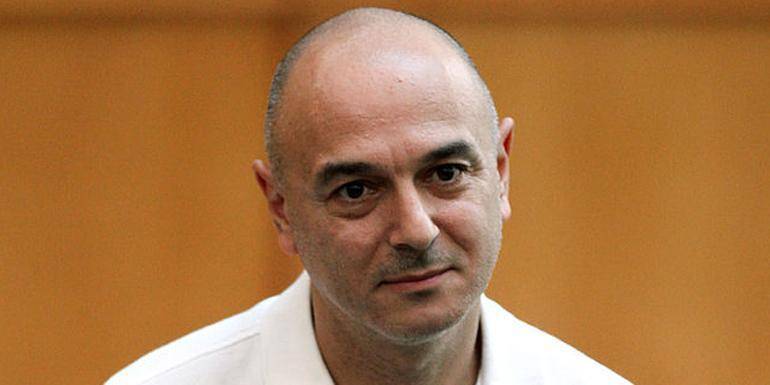 Tottenham owner Joe Lewis and Tottenham chairman Daniel Levy have a fruitful business relationship that dates back to the early 1990s.
Daniel Levy became Joe Lewis' business partner and soon became involved in ENIC, the company that now own Spurs. Lewis made Levy the Managing Director of ENIC in 1995. Joe Lewis then made Daniel Levy Chairman of Tottenham Hotspur in 2001 after Lewis and ENIC acquired the majority share in the club. Levy has played an instrumental part in the rapid growth and development of Tottenham Hotspur, including the construction of the state of the start Tottenham Hotspur Stadium and the new Spurs' training ground, Enfield Training Centre.
Joe Lewis owns 70.6% of ENIC whilst Daniel Levy owns 29.4%. ENIC have been familiar with football clubs before owning Tottenham too. They have previously held stakes in Greek side AEK Athens, Czech side Sparta Prague, Swiss side FC Basel and Italian outfit Vincenza Virtus.
Our Spurs tickets and hospitality packages are available for all Spurs upcoming home matches at the new Tottenham Hotspur Stadium this 2019/20 Premier League season. 
Also, be sure to follow us on Facebook and Twitter to keep up to date with the latest ticket information and sign up for our regular Spurs Newsletter for all things Tottenham Hotspur