Spurs Kit: 2022/23 Season
Tottenham Hotspur finished in 4th place with 71 points, and Antonio Conte will be looking to make history by securing the Premier League title for the 2022/23 season.
Spurs have continued their partnership with Nike since 2018, joining fellow Premier League clubs Brighton and Hove Albion and Chelsea.
See all the details about the variations of the new Spurs kit below.
Spurs Home Kit
The new Tottenham Hotspur 2022/23 will still remain white, will a new addition of yellow appearing in the home and away shirts for the following season. The last time Spurs' jersey contained yellow was in the 2020/21 edition.
The kit's classic style will appeal to Spurs fans and reflect the Lilywhites' powerful and iconic identity, with the pure white shirt finished with deep blue shorts and socks. The team will be hoping to consign the new kit into Spurs legend as they aim to secure some much-coveted silverware in the upcoming season.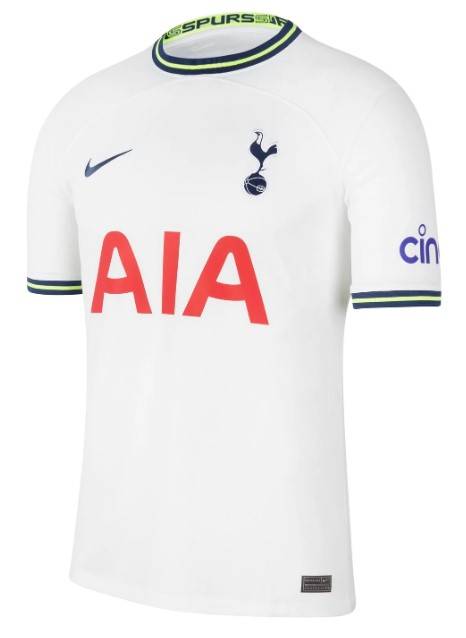 Spurs Away Kit
The away shirts could cause some debate amongst Tottenham Hotspur fans as there are currently two different shirt variations in the works.  One of the Spurs' jerseys could features a pointed stretch of yellow that splits the blueish-purple chest and dark navy sleeves. The second version showcases last year's blueish-purple top with a bright Volt collar and dark navy sleeves, shorts and Volt coloured socks. Both the AIA and Clinch logos are set to be showcased in white.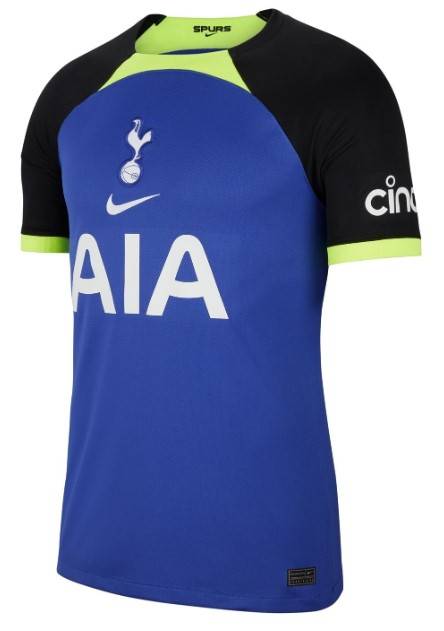 Register now for Priority 2024 Spurs Ticket information