Read more about the Spurs Coaching Staff
Head Coach - Jose Mourinho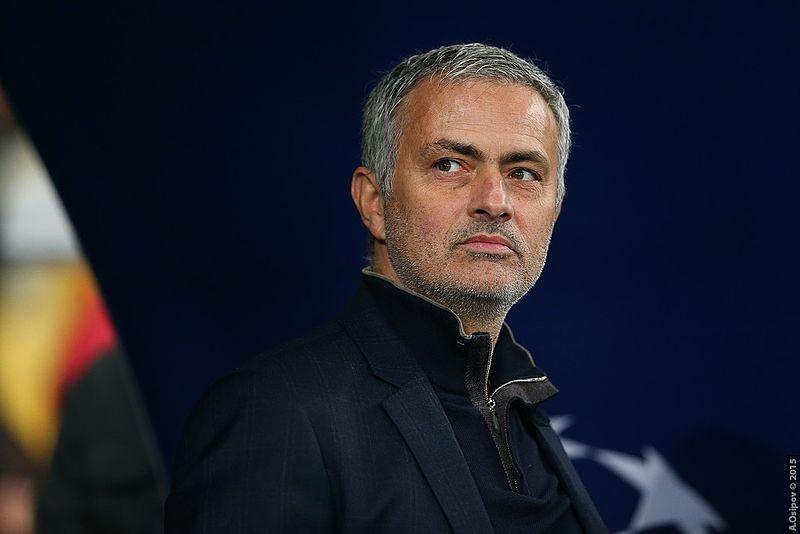 Jose Mourinho joined Spurs at the tail end of November 2019, replacing Mauricio Pochettino as Head Coach after five and a half years at Tottenham Hotspur.
Mourinho was born in Setúbal, Portugal to a middle class family and his father was a professional footballer who was capped by the Portugal national team once.
It's commonly misunderstood that Mourinho didn't play professional football but he did. Jose played a total of 94 times in the second tier of Portugal – most notably at Rio Ave. However, he decided to call time on his playing career due to not having the required ability to play at the top level and decided to pursuit a career in coaching.
Mourinho became a coach in a local school before he landed his first professional management job where he became a youth team coach at his hometown club Vitória de Setúbal. Shortly after, Mourinho accepted a job at Estrela de Amadora and became their assistant manager before becoming a scout of Ovarense.
It wasn't long after in 1992 that Jose Mourinho got his first real big break. World renowned coach Sir Bobby Robson was appointed as manager of Sporting CP and the iconic figure needed a local coach who could speak English to work as his interpreter. The pair instantly struck up what would be a blossoming relationship. When Robson was sacked by Sporting and appointed by Porto, Jose Mourinho followed him there, too where he then became his assistant. That Porto side would go on to dominate Portuguese football under the guidance of Robson and Mourinho for a number of years.
After two years, the pair were appointed by FC Barcelona. Once again, their fruitful relationship proved to be a recipe for success as Barcelona tasted mostly success under their tenure. After the departure of Bobby Robson, Barcelona appointed Louis Van Gaal and it's under his reign that Jose Mourinho tasted first team management. Van Gaal would let Mourinho take charge of first team games for domestic cup competitions. A true mentor.
Mourinho's first real managerial appointment came when he was appointed by Benfica as their manager. Presidential politics behind the scenes at Benfica ultimately led to Mourinho getting the sack. He then led União de Leiria to a four place finish after his time at Benfica which caught the eye of a whole host of top European clubs.
In 2002, Mourinho became the Head Coach at Porto. He completely reinvigorated the club after identifying players such as Deco and Helder Postiga. It took just two years for Mourinho to win the greatest prize of them all, the Champions League. A feat that no one imagined he could have done with that team at the time.
Mourinho then moved to Chelsea for a fee of £1.7 million in 2004 where he would then famously label himself as 'The Special One' in his first press conference. Bankrolled by Russian billionaire Roman Abramovich, Chelsea won 2 Premier League titles under Mourinho alongside a number of other honours. Mourinho also finished at Chelsea with a 67% win ratio, winning 124 out of 185 games. He left Chelsea by mutual consent after a series of arguments with the volatile Abramovich.
In 2008, Jose Mourinho became Inter Milan Head Coach. After a few poor additions and key players leaving, Mourinho struggled somewhat until the 09/10 season. Signings such as Sneijder, Motta and Eto'o turned Inter Milan into a formidable outfit and at the end of the season Inter Milan won the Champions League after beating Bayern Munich 2-0. The second Champions League that Mourinho had won.
The Galatico's then came calling for Mourinho and he became the manager at Real Madrid in May 2010. Before his arrival, Real were underperforming so Jose brought in the likes of Angel De Maria, Sami Khedira and Mesut Özil. Over a 3 year period, Mourinho won a La Liga title and a Copa Del Ray.
Mourinho returned to Chelsea for the second time in 2013 and within two seasons, Chelsea had already won a League Cup and another Premier League. In 2015-16 things turned sour again between Chelsea and Mourinho and he was relieved of his duties at the club.
After a spell away from football, Mourinho was appointed by Manchester United in 2016. After what Manchester United fans would class as an absolutely disastrous period for the club, Mourinho won a Europa League (the clubs first) and an FA Cup. Not bad for a disaster!
After a long spell away from football management from October 2018 to November 2019, The Special One is finally back in the game and back in the Premier League as Head Coach of Tottenham Hotspur. Jose joins Spurs on a four year contract replacing Mauricio Pochettino.
Assistant Manager - Joao Sacramento
Joao Sacramento joins Tottenham Hotspur at Jose Mourinho's assistant. Joao Sacramento studied at the University of Glamorgan where a completed a degree in sports coaching and a masters in performance coaching.
The Portguese assistant is fluent in English, French and Spanish and worked for the Welsh FA under Chris Coleman and Gary Speed as a performance analyst before moving to French side Monaco.
Whilst Joao Sacramento was at Monaco, they won Ligue 1 in 2017 before moving to Lille. He joins Jose Mourinho as his number two and it's the first time the two have worked together.
Technical Analyst - Giovanni Cerra
Giovanni Cerra joined Spurs in November 2019 as a technical analyst. Giovanni has worked with Jose Mourinho at Manchester United in a similar role.
Giovanni was born in Rome but moved to London to complete his studies in his earlier years. He joins as part of Jose Mourinho's backroom team at Tottenham.
First Team Goalkeeping Coach - Nuno Santos
Nuno Santos joined Tottenham Hotspur in November 2019 under the reign of Head Coach Jose Mourinho. He is the current goalkeeping coach at Spurs.
Nuno Santos played professionally as a goalkeeper for sides such as Santa Clara and Gondomar. He was also on the books at Leeds United and Benfica but failed to make an appearance for either club.
He became goalkeeper coach for the Canadian national team before moving to French side Lille in 2018 to become their goalkeeping coach.