UEFA Champions League Draw: Head to Head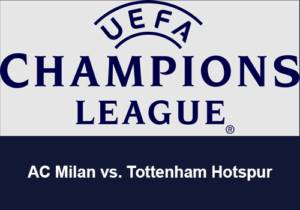 The draw for the Round of 16 of this season's Champions League has been made.
Tottenham Hotspur, Manchester City, Liverpool and Chelsea are all involved from the Premier League.
AC Milan (Italy) vs. Tottenham Hotspur
Spurs have only played against the Rossoneri twice in the Champions League. The last time the two teams met was in the round of 16 in the 2010/11 season where the team from North London emerged from the tie 1-0 winners.
RB Leipzig (Germany) vs. Manchester City
Leipzig and the Citizens have also only met on two occasions in this competition. The German Bundesliga outfit came away with a 2-1 win last time the two teams met in December 2021.
City's only win over Leipzig came in a 6-3 victory in September 2021.
Borussia Dortmund (Germany) vs. Chelsea
This will be their first ever Champions League meeting.
Both of these clubs have been in impressive goalscoring form in this season's competition, with 10 goals each.
Graham Potter's Chelsea have been resolute in their defending in the group stage, only conceding 4 goals. Their German opponents have also been very solid defensively, only conceding 5 goals themselves so far.
Liverpool vs. Real Madrid (Spain)
Jurgen Klopp's Reds will be meeting the most successful club in the competition's history (14 titles) in the form of Carlo Ancelotti's Real Madrid.
The two clubs have met 9 times with Liverpool winning 3 compared to Madrid's 5.
Their latest meeting was of course in the final of last year's competition, where Real came away with the trophy thanks to a goal from Brazil international Vinicius Junior.
Club Brugge (Belgium) vs. Benfica (Portugal)
The two clubs will be meeting for the very first time in this competition. Both are having strong seasons in their respective domestic leagues. Roger Schmidt's Eagles are top of the Primeira Liga on 34 points.
Brugge are currently fourth in the Belgian Pro League, 2 points off second.
Eintracht Frankfurt (Germany) vs. Napoli (Italy)
The two clubs will be meeting for the first time in the UEFA Champions League.
Oliver Galsner's Frankfurt currently sit 5th in Germany's top flight, the Bundesliga, just 5 points behind league leaders Bayern Munich.
Italian giants Napoli currently find themselves at the summit of Serie A, 6 points ahead of 2021/22 Champions AC Milan.
Inter Milan (Italy) vs. FC Porto (Portugal)
Inter and Porto will meet in the Champions League for the first time in 16 years, but they have met each other on four previous occasions.
Historically, the Nerazzurri have got the better of Porto, winning twice compared to one for the Portuguese side.
Paris Saint Germain (France) vs. Bayern Munich (Germany)
The two giants of European football are regulars of this competition and have met 11 times. PSG have won a match between these two 6 times compared to Bayern's 5.
They last met in the 2020/21 quarter finals, where PSG won on away goals.
Upcoming Next Home Game
Spurs v Leeds United – Saturday 12 November 2022 3PM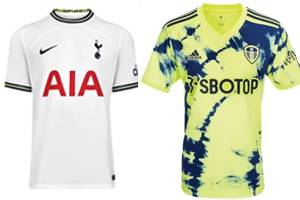 Tottenham fans can enjoy the upcoming Premier League match against Leeds in luxury by purchasing one of our Spurs vs Leeds United Hospitality Packages, which are now on sale.
You can purchase our hospitality packages online or by calling our Tottenham Hospitality team, who will give you the information you need in terms of facilities. They will be able to secure packages for you.
---
Our Spurs tickets and hospitality packages are available for all upcoming Spurs home matches at the new Tottenham Hotspur Stadium this 2022/23 Premier League season.
To purchase, click on the relevant link below.
Also, be sure to follow us on Facebook and Twitter to keep up to date with the latest ticket information and sign up for our regular Spurs Newsletter for all things Tottenham Hotspur!