Tottenham Hotspur v Norwich City: All You Need To Know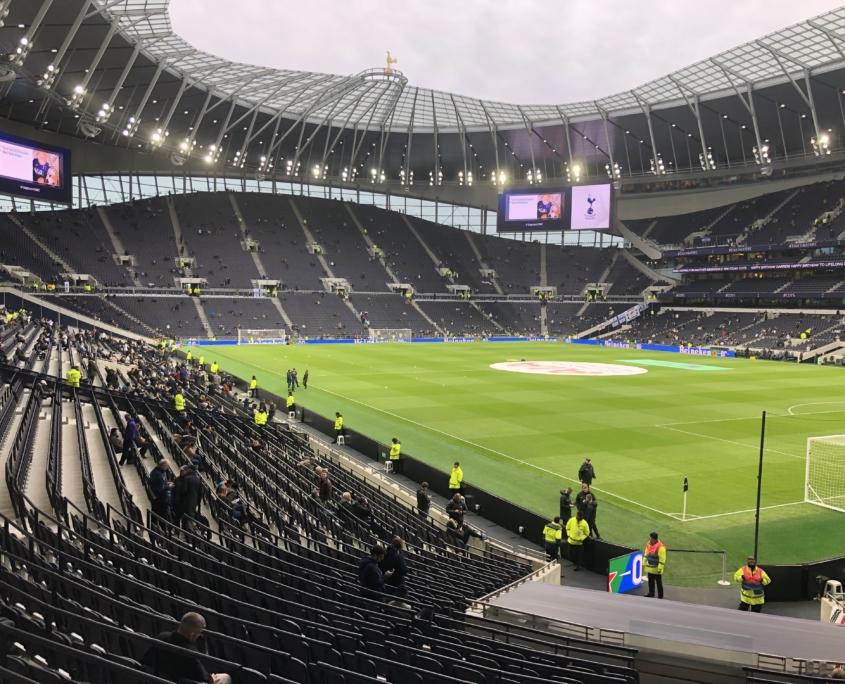 Tottenham Hotspur beat Southampton in an FA Cup 4th Round Replay at the Tottenham Hotspur Stadium and booked themselves a place in the 5th Round of the FA Cup by doing so. Waiting for Spurs in the next round is a struggling Norwich City side who may see the FA Cup as a welcome distraction from their Premier League troubles. Both teams are now just two wins away from a trip to Wembley, the former temporary home of Spurs.
We've put together a guide on everything you need to know regarding Tottenham vs Norwich City.
Tottenham vs Norwich City History
Spurs have tasted a lot of success over Norwich City this century, having played each other 13 times. The most recent game between Norwich and Spurs was at the Tottenham Hotspur Stadium in January 2020 where Spurs won 2-1 in the Premier League. In fact, Tottenham has only faced Norwich one in a cup competition in 27 years. 2012 was the last time they played in the League Cup and you have to go back to 1993 to find the last time Spurs faced Norwich in the FA Cup.
League Cup Final 1973
Spurs were triumphant over Norwich City in the 1973 League Cup Final at the Old Wembley Stadium in front of more than 100,000 people. Having beaten the likes of Wolverhampton Wanderers and Liverpool to reach the final, it was a goal from substitute Ralph Coates that scored the winning goal for Tottenham in the 72nd – breaking Norwich City hearts in the process. The Spurs team was managed by Bill Nicholson at the time and had players such as Martin Chivers and Joe Kinnear who both started the 1973 League Cup Final.
Have Tottenham Hotspur won the FA Cup?
Tottenham have won the FA Cup a staggering 8 times meaning they are one of the most successful teams to have ever played in the FA Cup. Only Arsenal (13) and Manchester United (12) have won more than Spurs [Official Spurs Website]. Spurs first won the FA Cup in the 1900/91 season where they beat Sheffield United 3-1 in a final replay at Burnden Park, Bolton. Tottenham most recently won the FA Cup in the 1990/91 season when Terry Venables saw off Brian Clough's Nottingham Forest 2-1 at Wembley Stadium. A 94th-minute own goal sealed the FA Cup for Spurs.
Have Norwich City won the FA Cup?
Norwich City are still yet to win their first FA Cup but have come close on many occasions, reaching the semi-finals of the competition three times, most recently in 1992 where they were beaten by Sunderland 1-0 [11v11].
Notable players who have played for both Tottenham Hotspur and Norwich City
Sebastian Bassong
The path between the Tottenham Hotspur Stadium and Carrow Road isn't a very well-trodden one. In recent years, the only play to have moved from one club to the other is defender Sebastian Bassong who joined Norwich from Spurs in 2012 for an undisclosed fee [BBC Sport]. The Cameroonian international joined Spurs for an initial £8 million from Newcastle United.
Gary Doherty
Doherty joined Norwich from Tottenham Hotspur in 2004 having made 64 appearances for Spurs. Doherty enjoyed a fruitful career at Norwich City, making 202 appearances for the Canaries. The Irish international was most notably known for being a defender but also a makeshift centre forward. This is a tactic that was often employed by managers in the era if their team were chasing the game.
Martin Peters
Peters moved to Tottenham from West Ham United in 1970 where he won Spurs' only ever EUFA Cup and also won the League Cup. Peters scored 76 in 260 appearances for Tottenham before moving to Norwich City at the age of 31. He enjoyed a superb career at Norwich City, winning the Player of the Season twice and has since been inducted in the Hall of Fame [National Football Museum]
Tottenham Hotspur v Norwich City FA Cup Tickets
Tickets for the FA Cup 5th Round game at the Tottenham Hotspur Stadium are on sale now via our tickets page. The Travel Club Hospitality package is perfect for both Spurs fans and visiting Norwich City fans. Our Ticket & Travel Package is also on sale now but is only suitable for home fans.
Click here for Spurs v Norwich Tickets.
How to get to the Tottenham Hotspur Stadium as a visiting supporter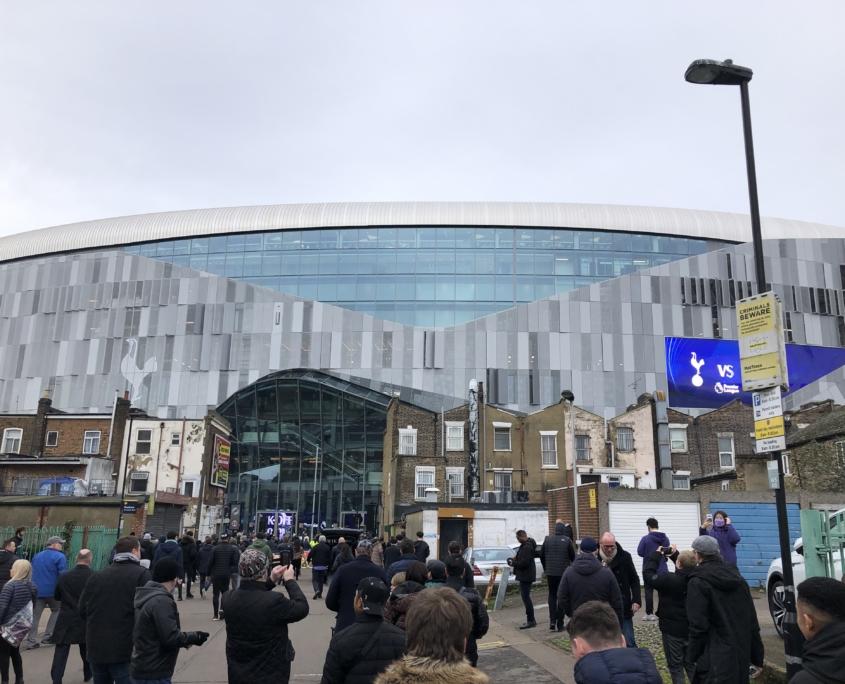 Finding the Tottenham Hotspur Stadium is really simple once you're in London as it's easily accessible via local public transport links.
By Train/ London Underground
White Hart Lane Railway Station is the closest station to the stadium and is only a two-minute walk away. Away fans are encouraged to use the Northumberland Park Station which is situated on the other side of the stadium and is about a ten-minute walk away.
To get to White Hart Lane Railway Station via the Underground, you'll need to get the Victoria Line to Seven Sisters. If you're travelling from London Euston, this route is around 25 minutes.
There are buses towards the stadium but none of them stops in close proximity to the stadium.
 Car Parking
There is a Controlled Parking Zone of one mile (radius) for the Tottenham Hotspur Stadium so only local residents and blue badge holders are able to park close to the stadium. There is parking outside of the mile radius but charges can exceed £20.