Spurs miss out after goalless draw with Brentford
In a weekend that would have helped Tottenham Hotspur's preservation of the final UCL qualification spot, Spurs failed to get three points during their first-ever Premier League visit to the Brentford Community Stadium.
Arsenal played Manchester United on the same weekend. Meaning 5th v 6th place and Arsenal dispatched the troubled Manchester Devils with ease. The table stands now with the Gunners currently in 4th on 60 points. Tottenham Hotspur are 5th with 58 points. Both sides have played the same amount of games and are yet to play each other.
The North London Derby
Whichever team secures that final Champions League spot will likely have done it by beating their bitter counterparts in the extremely exciting and utterly unmissable North London derby, taking place on Thursday 12th May at 19:45. Tottenham must come out on top in this fixture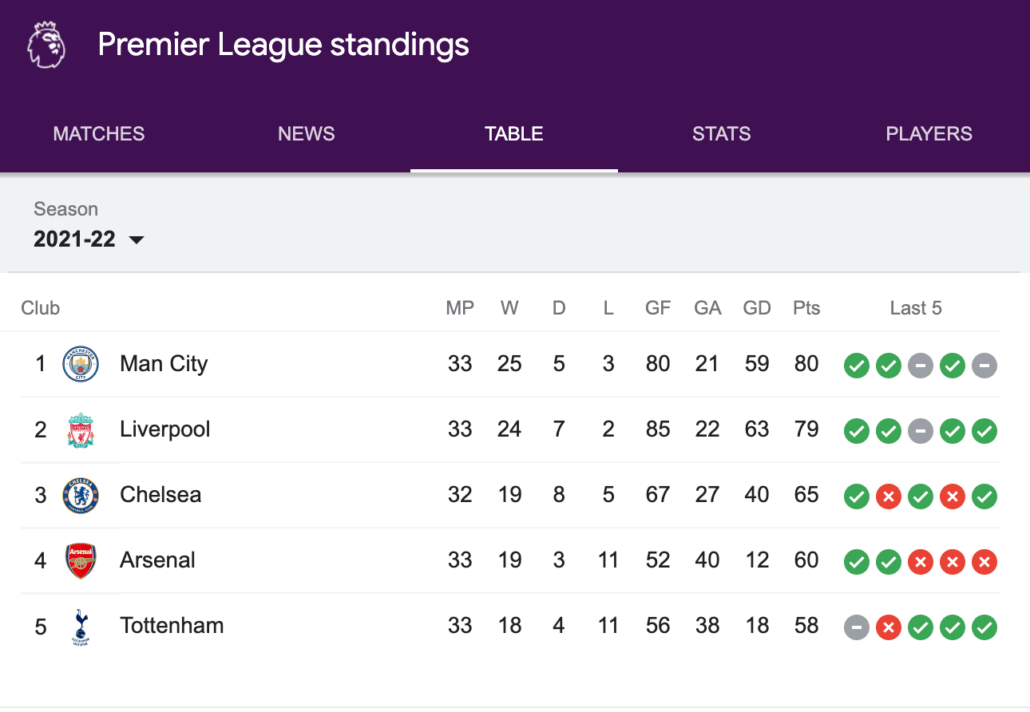 Eriksen plays once more in front of a Tottenham Crowd
Back to the Brentford match and all eyes were on Christian Eriksen who left Tottenham for Milan before collapsing into a cardiac arrest during the Euros last year. Italian rules state that players fitted with a pacemaker are no longer allowed to play competitive football so the Spurs legendary midfielder found himself against Tottenham in this London derby. Eriksen's talents and passing abilities were on full display. Ivan Toney hit the post. Kane saved his side with an off-the-line header and Tottenham failed to register a single shot on target. After a fantastic spell of wins, Tottenham's inconsistency comes back to haunt them.
Frustrating one. No easy games at this stage of the season but we've just got to keep pushing for the final 5 games. Great to see @ChrisEriksen8 out there. pic.twitter.com/5Soc55ed4R

— Harry Kane (@HKane) April 23, 2022
It has been a marvelous first-ever season in the Premier League for Brentford. Now 11th in the Premier League, the Bees went into the game on Saturday on a 4-game unbeaten run. The Lilywhites seemed a little nervous and unsettled in the early stages of the game.
Tottenham only had one half-chance before the interval and that came in the form of a wild attempt at goal from Rodrigo Betancur.
Spurs began the 2nd half in much better form. Harry Kane had an effort on goal deflected over the net before he cleared a Brentford header off the defensive line to keep the scores level.
It was a nervy ending for both sides. Ivan Toney hit the post in the 91st minute, finding himself on the end of a beautiful Christian Eriksen free-kick. Harry Kane then tried to scissor-kick his team to victory, but narrowly missed the post. What an ending that would have been.
Former Spurs midfield and forever Spurs legend Christian Eriksen won man of the match in front of an entire stadium that cheered his name.
The Spurs starting XI
H Lloris ©
C Romero
E Dier
B Davies
E Royal
R Bentancur
P Højbjerg
R Sessegnon
D Kulusevski
H Kane
H Son
The manager's thoughts
After the match, Antonio Conte claimed that,
"It was a tough game. For sure, it was very difficult. They are a very physical team and they tried to exploit set pieces in a very dangerous way. I think defensively we were good but at the same time, I think we can do much better with the ball to create more chances to score. The intensity was very high and there were many tackles but we knew what type of game we were coming to play. It's a draw and I think it's important when you cannot win, you take one point, and we did that.
"We have to try to give our best [to finish in the top four]. Now we are in this race and we have to try to stay in it, but we know it is very difficult. We have to live this situation with great enthusiasm, and today was a good draw."
🎙 "We have to try to improve"

Antonio Conte on a disappointing performance. pic.twitter.com/7kK7Q0WF3f

— Tottenham Hotspur (@SpursOfficial) April 23, 2022
What's next for Tottenham Hotspur?
Tottenham are playing host to Leicester City on Sunday the 1st May before heading for Anfield to face Liverpool on Saturday 7th May.
Come on you Spurs.