Ndombele criticism, Mourinho to walk & stadium plans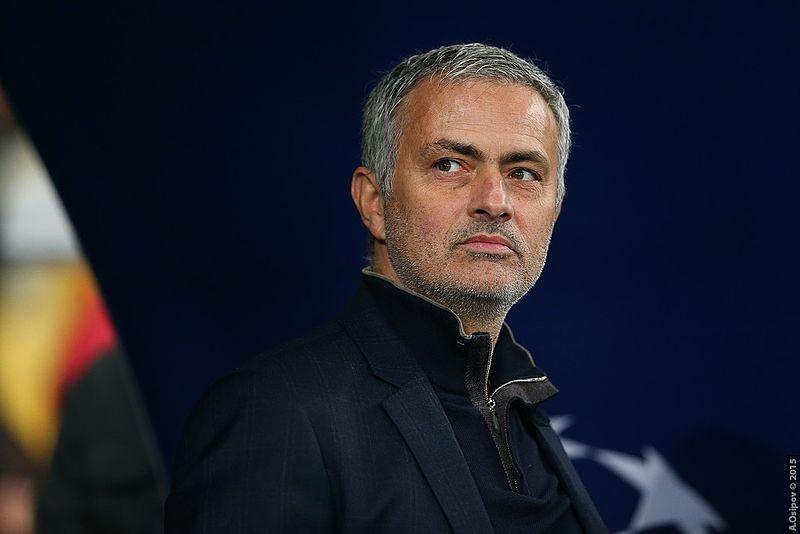 Monday 9th March
Mourinho publicly slams Tanguy Ndombele
Tottenham Hotspur manager Jose Mourinho publicly slammed record signing Tanguy Ndombele in his post-match press conference after Spurs came back from a goal down to draw with Burnley 1-1 at Turf Moor.
Mourinho made wholesale changes at half time as Tottenham went in at the break 1-0 down thanks to a goal from Chris Wood. Frenchman Tanguy Ndombele and youngster Oliver Skipp were both replaced by Giovani Lo Celso and Lucas Moura and Mourinho was far from pleased from Ndombele's performance.
Speaking to the BBC, Mourinho said: "In the first half we didn't have a midfield," said Mourinho.
"But I'm not going to run away and I have to say Ndombele has had enough time to come to a different level. I know the Premier League is difficult, and some players take a long time to adapt to a different league. But a player with his potential has to give us more than he is giving us. I was expecting more in the first half from him."
This isn't the first time that Mourinho has publicly slammed Ndombele in the media after Jose stated that Ndombele was 'always injured', that he 'plays one match and the next week he is injured' which Mourinho later went on to express his concern at the situation.
Mourinho is right in some ways, Spurs' record signing has really struggled for fitness this season despite playing 24 games this campaign. It does take time for players from overseas to settle into the fast paced nature of the Premier League but when you pay £60 million for a player, you expect them to make an instant impact and an instant impression.
Ndombele's performance haven't been that lacking though. He's showed signs of promise and even scored on his debut in the 2-1 win over Aston Villa but fitness seems to be the key issue with the Frenchman's game and Spurs fans will have seen enough of him this season to realise the problem isn't to do with his technical ability. The midfielder's ability to turn swiftly, go past players and dribble at pace has been there for all to see but he's only been able to do it in fits and starts which isn't good enough for a Tottenham Hotspur side that are struggling.
Perhaps Mourinho's thinking is that by criticising the midfielder in the press then he may get a reaction out of him – whether that be a positive one or a negative one remains to be seen. These kind of public spats usually end in tears but it's a tactic that's been deployed by Mourinho in the past at his previous clubs. We're hoping that Ndombele can get fit and start contributing to the team on a regular basis because there is a player in there but it's whether Mourinho can get the best of out the dynamic footballer.
Mourinho will leave if Spurs don't finish in the Premier League Top 4
Sky Sports pundit Charlie Nicholas believes that if Spurs fail to finish inside the Premier League Top 4 then Jose Mourinho will leave the club. Nicholas, a former Arsenal legend made the claims live on air on Sky Sports' Premier League Channel stating "If they struggle and end up sixth or seventh, I would be surprised if Mourinho stays."
These are bold claims from the Scotsman as Mourinho only joined Tottenham Hotspur in November 2019 and still has over two years left on his current lucrative deal. It's highly unlikely that Mourinho would walk away from the club and the only way we could potentially see him going is if results take a dramatic turn for the worst and Daniel Levy has no other choice but to sack him but again, this is extremely unlikely due to the costs around this.
Despite results not going their way and being without a win in five, Spurs are very much still in the race for fourth spot and have an outside chance of qualifying for the Champions League. Spurs could qualify through for the competition by finishing 5th this season due to Manchester City's impending ban from European competitions for two years.
Tottenham look set to build a museum at the new Tottenham Hotspur Stadium
Spurs Chairman Daniel Levy has confirmed that the club will build a museum in the neighbouring Warmington House according to Football.London. It's not yet known when the museum will be completed but it is thought that the Tottenham Hotspur Museum will be free to enter for the public however Daniel Levy has stated there are 'a list of priorities to work through' and it's understood that the museum is quite far down that list.
Warmington House is a grade II listed building and was recently renovated by Tottenham Hotspur as part of the stadium constructing project.
The inclusion of a museum that will combine old artefacts and memorabilia with advanced storytelling technology would be a great addition to the stadium development that tells the Tottenham Hotspur story.