Spurs Legends v Inter Milan Legends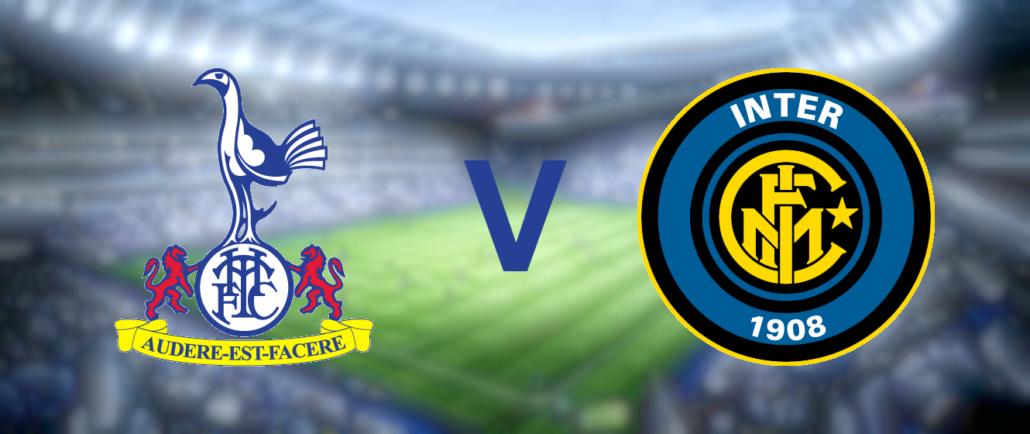 The second test event at the Tottenham Hotspur Stadium will feature Spurs Legends against Inter Milan on Saturday 30th March in a game that is threatening to eclipse the opening match at the stadium with the amount of former Spurs stars on show.
Before the first Premier League match at the new stadium against Crystal Palace on 3rd April, Spurs are hosting test events in order to get the required safety certificates for the new stadium. Both the Inter Milan Legends game and the first test event involving Spurs Under-18s against Southampton will be used to test ticketing systems and card activations at the new ground. The first test event involving the Under-18 Premier League fixture will kick-off at 15:00 on Sunday 24th March whereas the Legends match will kick-off at 17:30 on Saturday 30th March.
The Spurs legends squad will be managed by Gary Mabbutt, who will have Clive Allen as his assistant, and will come up against an Inter Milan team full of their former stars. One of the opponents will be Javier Zanetti, a former Argentina team-mate of Spurs manager Mauricio Pochettino, who appeared against Spurs four times in his distinguished career. Zanetti opened the scoring in the Champions League encounter between the two at the San Siro in 2010, in a match that will always be remembered for a sensational hat-trick scored by Gareth Bale.
Dejan Stankovic will also make an appearance for Inter Milan and it is expected that a number of players that appeared for them in their 2010 treble winning season will take part at the Tottenham Hotspur Stadium.
🤩 @J_Klinsmann is among the latest group of players to join our Spurs Legends squad for the upcoming game against @Inter Forever at our new stadium! 🙌 #SpursNewStadium ⚪️ #COYS

— Tottenham Hotspur (@SpursOfficial) March 19, 2019
The match will be played in front of a crowd of 45,000 in the 60,062 seater stadium and it was confirmed earlier this week by the club that Spurs legend Jürgen Klinsmann will also return to N17 to take part in the test event. As well as his two spells for Spurs, Klinsmann also appeared for the Italian side for three seasons. Because of this, he will play for both the Spurs Legends and the Inter Milan Legends teams on the 30th March.
The full list has yet to be confirmed but the former Spurs players that will take part in the match are as follows:
Robbie Keane
Rafael van der Vaart
Dimitar Berbatov
Stephen Carr
Darren Anderton
Allan Nielsen
David Howells
Erik Thorstvedt
Neil Sullivan
Nayim
Micky Hazard
Mark Falco
Teemu Tainio
Paul Stalteri
Pascal Chimbonda
Chris Perry
Spurs Test Event Tickets
Former Spurs captain Gary Mabbutt expressed his excitement of managing the Spurs Legends team ahead of the test event at the Tottenham Hotspur Stadium.
"To have an involvement as manager of the Spurs Legends for this momentous occasion is a huge honour. We are assembling a star-studded line-up of former players and I, for one, cannot wait to experience this incredible occasion inside our world-class new home along with our supporters.

"I've seen and done a tremendous amount in my career that I'm extremely proud of, but to have the chance to be on the touchline and lead our Legends into battle against Inter, as we test out our new stadium, is sure to give me an immense feeling of pride. We're so grateful to the players who have agreed to play and would like to thank our fans for their continued support as we work towards opening the stadium for the first Premier League game. We are coming home!"
We are delighted to be able to offer a limited amount of hospitality tickets for the Spurs Legends v Inter Milan Legends test event at the Tottenham Hotspur Stadium. These packages are £99 per person including VAT and will be operated on a first come first serve basis.
Our Spurs tickets and hospitality packages are available for all Spurs upcoming home matches at the new Tottenham Hotspur Stadium this 2019/20 Premier League season. To purchase, click on the relevant link below.
Also, be sure to follow us on Facebook and Twitter to keep up to date with the latest ticket information and sign up for our regular Spurs Newsletter for all things Tottenham Hotspur!