Positive World Cup For Spurs Players
England's 'Famous Five' complement of Spurs stars at the World Cup are enjoying a well-earned rest.
They were at the core of the side which reached the semi-finals, losing to Croatia 2-1.
It's safe to say the experience will stand all in good stead for the start of the 2018/19 Premier League season.
Harry Kane went to Russia as leading English goal scorer in each of the last four Premier League seasons, and undoubtedly the side's biggest goal threat.
The captain returned with the Golden Boot, having scored six times.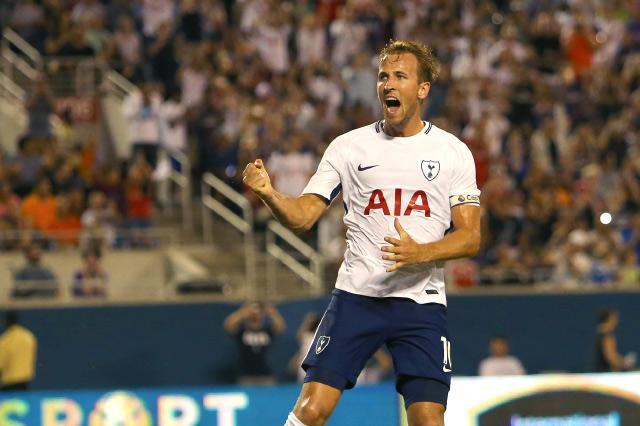 Indeed he was the talisman who got England through the group before somewhat strangely going into his shell during the knock-out stage, no longer making his trademark runs, lots of effort, but somewhat isolated. Pundits suggested that latterly he may have been carrying an injury though no such excuses were put forward by the man himself.
However, it was a huge achievement to claim the Golden Boot, the first Englishman to do so since another Spurs man, Gary Lineker in Mexico in 1986.
Well done, Harry.
One of England's biggest successes was Kieran Trippier, the best thing to come out of Bury since black pudding.
Not just Tottenham's first choice at right wing-back but England's too. Great in defence and attack. Put in some wonderful crosses and who could forget his free kick which sent England 1-0 up against Croatia – pity we could not hold on to win.
Provided Kane with numerous assists at club level last season and hopefully will continue to do so this.
Dele Alli, still just 22, burst on the scene in spectacular fashion.
Wasn't quite able to replicate his 2016-17 form last season but he still made a big contribution to a Spurs side that finished 3rd in the Premier League.
His World Cup form was a bit up and down, but he remains a huge talent who can kick on from this.
Danny Rose endured a stop-start league campaign due to injuries and loss of form last season, with plenty of pundits expecting him to be sold this transfer window. Both Manchester United and Manchester City have in the past been linked with the Doncaster-born product of Leeds United's youth academy.
Eric Dier went to the World Cup famed for his versatility and able to cover various positions.
This probably counted against him in terms of starting but he came off the bench to good effect and never let England down, sinking the winning penalty against a tough Colombia side to break England's tradition of shootout heartbreaks.
Meanwhile former Spurs player Kyle Walker, sold to Manchester City for £50 million last summer and a Gareth Southgate favourite, found himself out of position at centre-back.
Walker's pace got England out of holes but the regular wing-back never looked entirely comfortable.
All in all Spurs can be proud of their World Cup contribution.
Our Spurs tickets and hospitality packages are available for all Spurs upcoming home matches at the new Tottenham Hotspur Stadium this 2019/20 Premier League season. To purchase, click on the relevant link below.
Also, be sure to follow us on Facebook and Twitter to keep up to date with the latest ticket information and sign up for our regular Spurs Newsletter for all things Tottenham Hotspur!