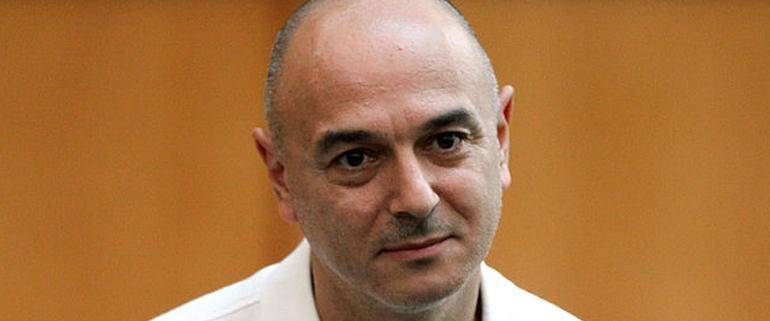 With the end of the season come and gone, the real work for the advancement of Tottenham Hotspur begins this summer. Since Daniel Levy employed Pochettino, the partnership has evidently benefitted the club. Spurs have finished in the top three positions in the Premier League for the last three years running – Pochettino has only been there since May 2014.
To put things into perspective, Spurs hadn't finished in the top three for 28 years before his arrival. As well as the fans, a few players have made it glaringly obvious that Pochettino is the reason they have not moved on from Tottenham Hotspur. So it is fair to say that Poch has a strong position at Spurs.
Most clubs undergo post-season meetings and reviews to clearly establish the expectations for the following season and to agree on a budget allocation for the manager.
🙌 🙌 🙌 pic.twitter.com/Wjh9nfGf9g

— Tottenham Hotspur (@SpursOfficial) May 13, 2018
Pochettino has spoken to the London press ahead of these meetings, and has admitted that there might be disagreements on what to spend and how to move forward,
"I have very clear ideas of what we need to do. I don't know if the club will agree with me or not… I think Daniel is going to listen to me of course. You know me, maybe sometimes I have crazy ideas. You need to be brave."
Poch goes on to say that,
"It's a moment that the club needs to take risks… For sure, Daniel is going to listen to me and we can create together to help the team move on"
Some have interpreted the Gaffer's words to be an ultimatum aimed at the Chairman. After Spurs were pushed out of the FA Cup by Man Utd – thereby relinquishing their last chance for silverware this season – Poch came out and spoke about the development of the team under himself 'or someone else'.
Could Pochettino head for the doors? There are rumours that Zidane will leave Madrid and that Pochettino will be invited to take the reins in the Spanish capital. Yes, Pochettino has been incredibly successful both at Southampton and of course at Tottenham Hotspur, but he hasn't enough experience under his belt to take a job like that. Pochettino seems genuinely invested in the success of Spurs and as such, will look to do everything in his power to stay there for the time being.
Exciting times ahead for Tottenham Hotspur
However, Pochettino is trying to achieve what the other cosseted few at the top of the league can with a squad tied to a stringent wage structure. These meetings will be a great opportunity for Pochettino to pitch his 'crazy' ideas to Levy and see how they can curate an optimal budget so both parties are happy. Because both men are equally as important and responsible for the success of Spurs going forward. Levy has globalised the brand of Tottenham Hotspur, commissioned a New Stadium, and has secured a partnership with the NFL. These things have redefined Tottenham Hotspur, put North London on the map as a national landmark for football. It is a rebirth, a chance to cement themselves as title contenders.
This is – was – a club who hadn't finished in the top three for almost three decades. With success on the pitch and business developments off the pitch, these two have sculpted the opportunity for Spurs to redefine the perimeters of their own success. This is not the time for timidity. The wage structure needs to be rehashed to attract, and in Tottenham's case, retain, the top talent available.
We caught up with Mauricio during the lap of appreciation at Wembley to discuss 2017/18 and a crazy game to the end the season! #COYS pic.twitter.com/82uXyo72l0

— Tottenham Hotspur (@SpursOfficial) May 13, 2018
The club needs the business scruple of Levy just as much as it needs creative zeal of Pochettino. Together they have forged a squad that has topped the other, longstanding, London clubs. If they are to place Manchester in their cross hares, they will need a trip or two to the bank. It has been reported that Poch will be given £150m spending money in the summer. Will it be enough? We can only wait and see.
https://eventmasters.tottenhamhotspurtravelclub.tickets/wp-content/uploads/2018/04/Levy-Harry.jpg
385
770
Patryk Kaczmarek
https://eventmasters.tottenhamhotspurtravelclub.tickets/wp-content/uploads/2019/10/TH-Official-Club-Reseller_Landscape-POS_CMYK-1-1030x559.jpg
Patryk Kaczmarek
2018-05-14 16:51:57
2019-02-01 12:40:10
Pochettino to meet with Daniel Levy