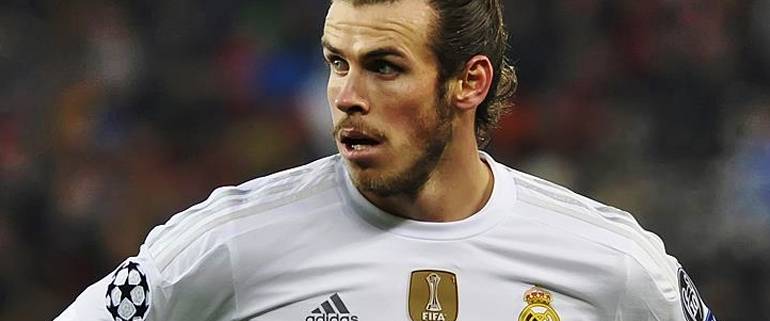 Reports have been flooding out of Madrid this week that the Welsh winger Gareth Bale, who was once sold by Spurs for a world record transfer fee of £85.3m, will be leaving the Spanish giants at the end of the season in pursuits for a Premier League team.
Gareth Bale is currently having a frustrating season with Real Madrid that has been characterised by a string of absences and mediocre performances. Ever since the Welshman made the move to Madrid, he never really maximised his potential or fulfilled what was expected of him – despite having won La Liga and the Champions League three times. Bale is now in his fifth season with Madrid, and it has become increasingly apparent that the Welshman has grown out of the structure that Real Madrid like to employ.
Good session today at training, ready for tomorrow 💪🏻 pic.twitter.com/94AM7zqt4l

— Gareth Bale (@GarethBale11) February 20, 2018
Gareth has been unlucky with injuries which have no doubt disrupted his momentum with the club. At his best, Bale is a formidable, threatening, quick and smart winger who can single-handedly unravel a rival defence. Injuries can only justify his difficulties to a certain extent, it must be admitted his personal philosophy, and that of the clubs, had forked by the start of this season. Bale has been a shadow of that warrior on the wing for much of this season – and arguably last season – and the coaching staff feel it is his time to play elsewhere. It is difficult when moving to a club like Madrid; Bale came in as the proposed understudy, and was later to be the successor, to Cristiano Ronaldo. Whilst Ronaldo continued to soar, Bale continued to stagnate as his ancillary.
Gareth Bale was a substitute for both of Madrid's Champions League matches against PSG but has a chance to get minutes under his belt for the upcoming Welsh international fixtures in the China Cup.
It would make sense for Bale, who has struggled to fully grasp the Spanish language over his five years on the European continent, to make a return back to the Premier League. He will no doubt come with a pretty price tag on his head, not many players can claim to have thrice won the most coveted title in club football. Transfers rumours have been sparked from the dressing rooms of Barcelona. Former Liverpool midfielder Philippe Coutinho has reportedly obtained inside information that Bale will favour a move to Manchester United over any other British Club. Coutinho is old chums with Madrid teammates Marcelo and Casemiro, the Brazilian duo being the supposed source of his information.
Contrary, yet unverified, claims have similarly unearthed stating that Bale would prefer a move to his former North London safe haven where the winger was once, and still is, hailed a king. These transfer rumours have sprouted following the uninspiring performance of Mourinho's Red Devils against Sevilla.
Is a move to Spurs realistic?
Bale's return would no doubt be welcomed by the entire Spurs fan base, but one must question its feasibility. Spurs and Man Utd occupy the second and third spots in the Premier League (at the time of writing) and both have recently bowled out of the Champions League. With Mourinho's failure to rely on his 'magic' in the competition that forged his reputation, it is fair to say that the sides are equals. Spurs play inviting, attacking, innovate football; Spurs have a new Stadium where they have the opportunity to rewrite their path towards glory. It is very viable Bale would see his old stomping ground as an appropriate home after Madrid.
🏆 #Champions #ClubWC pic.twitter.com/KHfHYIdzOk

— Gareth Bale (@GarethBale11) December 16, 2017
However, Bale is most likely to demand a cost of no less than £75m – and that is a conservative estimate. After an £850m Stadium construction project, will Spurs be willing to invest that into the 28-year-old, out of form, winger? Similarly, the Welshman would have to take a drastic pay cut to fit into the tight pay structure that dictates the Tottenham dressing room. A pay structure which in recent weeks has caused frustrations with defender Toby Alderweireld. In my opinion, it is definitely time to revisit the stringent nature of this wage-scheme: if you want to be the best you have to pay the top players top dollar. It is an unfortunate truth of the modern game, but it is money, not loyalty, that will navigate a player towards, or away from, a club. I do think Bale is probably not worth the investment, Pochettino should continue to invest in the up and coming players; he should keep his eyes on the future and refrain from revisiting past, no matter how tempted the allure may be.
https://eventmasters.tottenhamhotspurtravelclub.tickets/wp-content/uploads/2018/03/Bale-Spurs.jpg
385
770
Patryk Kaczmarek
https://eventmasters.tottenhamhotspurtravelclub.tickets/wp-content/uploads/2019/10/TH-Official-Club-Reseller_Landscape-POS_CMYK-1-1030x559.jpg
Patryk Kaczmarek
2018-03-16 11:29:45
2020-02-03 11:37:16
Gareth Bale set for Premier League return