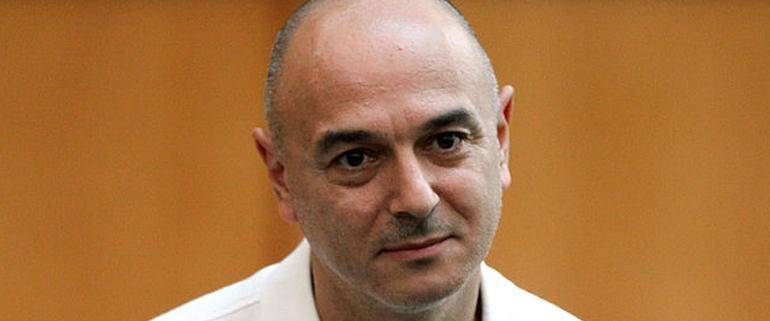 Reports published yesterday have shown that the Chairman of Tottenham Hotspur, Daniel Levy, took home a £6.013m salary during the course of last year. This sum is more than double the £2.84m salary paid to him the season before.
Daniel Levy's pay at Tottenham Hotspur increased by £3.17million to £6.013m last year.
Several of the club's (relatively) underpaid starters will be interested in those numbers… #THFChttps://t.co/8Nh2rqrd3D pic.twitter.com/giXyvTe515

— Duncan Castles (@DuncanCastles) April 3, 2018
Tottenham's stringent pay structure has been well documented in recent weeks with the tensions surrounding the wage negotiations of Toby Alderweireld and Mousa Dembele. Players have been told that they must adhere to the wage pyramid established by Levy. Players who are unwilling to do so, such as Kyle Walker, have sought to continue their careers elsewhere. The top earners in the Spurs changing rooms are paid little more than £100,000 a week. In comparison, players of equal calibre elsewhere in the league, such as Alex Sanchez and Mesut Ozil, are paid three times as much.
Levy's salary is equivalent to £115,000-a-week, which not only makes him the highest paid executive in the Premier League but also the highest paid person at Tottenham Hotspur. Harry Kane is on £110,000-a-week, and Mauricio Pochettino is most certainly not raking in that sort of dosh.
The Times have reported that the news of Daniel Levy's salary has caused friction in the dressing room: significant Spurs players feel, supposedly, that they perform well under considerable amounts of pressure, and are being compensated less than the stars of smaller teams further down the Premier League table.
Daniel Levy's Salary increase is an indication of Spurs' overall success
What Daniel Levy is, above anything else and probably above his life-long support of Spurs, is a businessman. The Club's annual figures grew considerably over the past year. Annual revenue increased from £209.8m to £306.3m. Revenue from the Champions League brought in £44.6m; TV rights and the prize money for a 2nd position finish in the league made Spurs grossly more profitable than the year before. Wages increased by 26%.
Whether fans like it or not modern football is a business. If Spurs were to stick by the roots of traditional management styles in British football, like they were in 'the good old days', and abstain from the corporate interjections made into football clubs then they would most certainly not be battling for 2nd spot in the Premier League and they definitely would not be moving into a state-of-the-art £850 stadium. Football is a business. In most businesses, the CEO is paid the most and remunerations trickle down the pyramid. It is also true, however, that to keep hold of the top stars these days you simply have to pay them top dollar; if not, excellent players such as Toby Alderweireld will simply leave.
There are two arguments here that should be treated separately. It is true that if Levy is not willing to meet the wage demands of his top stars then he will see walkouts. For supply to meet demand he should be offering more to keep them. However, Levy has been able to deliver a large capital project, the new Spurs stadium, within budget and what seems will be, on time. His sponsorship changes, managerial appointments, the NFL deal, and the new stadium plans have brought nothing but success and intrigue towards the club, which he is looking to grow into a global brand. Additionally, he's managed to do it whilst keeping Spurs values in mind. He absolutely deserves a salary increase because that's what happens when a business is running successfully. It is an indication that Spurs are stepping up.
https://eventmasters.tottenhamhotspurtravelclub.tickets/wp-content/uploads/2018/04/Levy-Harry.jpg
385
770
Patryk Kaczmarek
https://eventmasters.tottenhamhotspurtravelclub.tickets/wp-content/uploads/2019/10/TH-Official-Club-Reseller_Landscape-POS_CMYK-1-1030x559.jpg
Patryk Kaczmarek
2018-04-04 10:53:05
2021-09-14 14:59:52
Daniel Levy: Tottenham Hotspur's very own 6 Million Dollar Man