August 2019 – The Spurs Review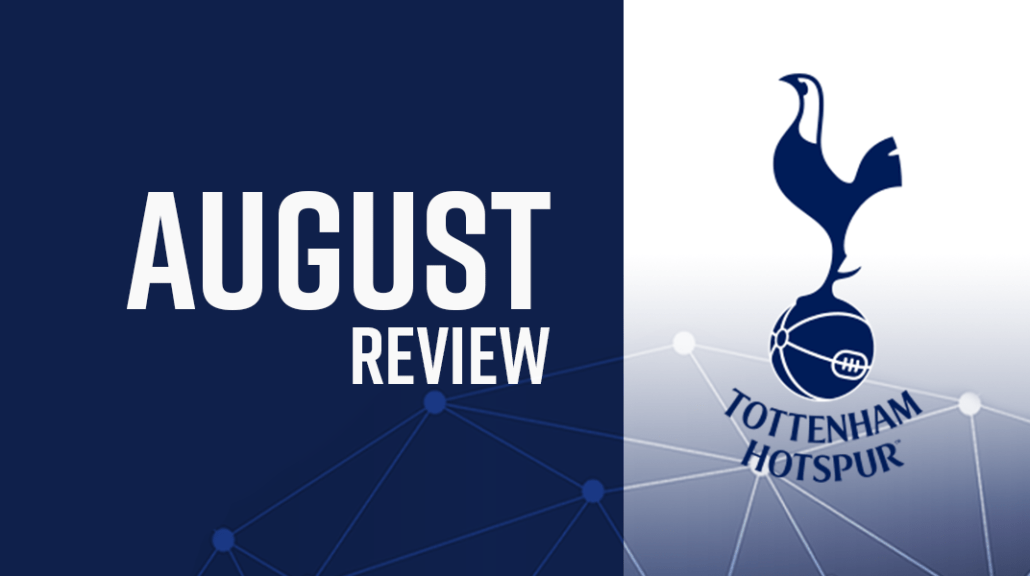 August, the month where we saw the return of Premier League football in Spurs' first full season at the New Tottenham Hotspur Stadium. This season feels like the true opening of the stadium and can now finally be called home for Spurs fans after its eagerly anticipated open. Fans were hopeful this is also the season Spurs bring home some silverware, having gone so close the previous season. After promising pre-season, supporters dared to dream.
Key Additions
It felt as if Spurs were chasing the signature of Giovani Lo Celso for years but on the 8th August, Spurs finally landed their man, acquiring the services of the Argentine on a season-long loan from Spanish side Real Betis. Of course, the ingenuity of Daniel Levy meant that Spurs added the option to buy Giovani Lo Celso for around £25 million below Betis' initial asking price. The deal means that if Spurs fail to qualify for the Champions League then they don't have to take up the option to purchase Lo Celso. A fantastic bit of business for Spurs moving forward. Spurs also confirmed the signing Ryan Sessegnon from Fulham after they were relegated. Highly rated and tipped for stardom, Spurs played the waiting game and finally got their man on the 8th.
 An early scare
The first visitors to the New Tottenham Hotspur Stadium was newly-promoted Aston Villa. A dominant opening start to the game left Spurs fans stunned as Villa, against the run of play, took the lead through John McGinn. With plenty of possession but a lack of clear chances, Pocehettino looked to the bench for inspiration in the form of Christian Eriksen. The Dane came on and changed the game. A screamer from new signing Tanguy Ndombele and a brace from Harry Kane got Spurs out of jail as they ran out 3-1 victors. It may have been a bit of a wake-up call for Spurs having potentially gone into the game looking past Aston Villa.
A point against the Champions
I don't think many Spurs fans would've expected to get anything from the game at the Etihad Stadium against the current Premier League champions Manchester City but they earned a well fought point having come from behind twice. Goals from Lamela and Lucas Moura (with it being his first touch of the game) meant Spurs travelled back down south with a point. The team showed great character to come from behind against a side who'd put five past West Ham United the week before. It's a point that could decide the title race, with Manchester City winning the league last season by a single point.
Joelinton sinks Spurs
Spurs have to be winning games against Newcastle United both home and away. It's a simple as that. Spurs weren't good enough against Steve Bruce's Newcastle United and squandered too many chances. The Magpies had their fair amount of chances too and it wasn't a lucky break that saw them score, something that would've worried Spurs fans. Spurs really struggled defensively and missed the presence and organisational skills of Jan Vertonghen as Davinson Sanchez still looked a little unconvincing, as he did against Aston Villa. If Spurs want to mount a serious title change, they have to be beating teams like Newcastle considering the amount of turmoil the club had been through in previous weeks.
Champions League Draw
Having drawn against Colchester away from home in the Carabao Cup, Spurs found out there opponents for the Champions League. Spurs were drawn into Group B alongside multiple time winners Bayern Munich, Olympiacos and Red Star Belgrade. Although still a tough test, Bayern Munch aren't the side they used to be and Spurs should be looking to take points of the German side – especially at home. There's no easy away game in European competition but the trip to Red Star Belgrade looks a tasty occasion. They're known for their atmosphere and hostilities and they'll want a big scalp in beating Spurs.